Whether you're shopping for the holidays, a birthday, or some other special occasion ("Does a father need an occasion to dote upon his daughter?" as Elizabeth Swan's father says in Pirates of the Caribbean) – this is your go-to gift guide for the budding young family historian in your life. If you desire to include your children, grandchildren, students, or any other young person in family history research, these are some wonderful products with which to draw them in – from books to subscription boxes, research tools, and more. Happy shopping!
Just a quick note: 
This post does contain affiliate links. I may earn a small commission for my endorsement, recommendation, testimonial, and/or link to any products or services from this website. Your purchase truly helps support my work in providing you with the best resources for your children in their pursuit of history and genealogy. For more information, please see our privacy policy. 
Genealogy Resources
These resources will serve to inspire your budding family historian, whether it's a story or a guide… have fun together! Take a look around these recommendations as you would in your favorite book store, and grab a coffee or tea while you're at it. Enjoy!
Seven Brave Women by Betsy Hearne follows the stories of women in a matrilineal line, tracing them back through time. 
The Matchbox Diary by Paul Fleischman tells the story of a little girl who visits her great-grandfather and listens to the stories of his life based on items he has in matchboxes. 
The Keeping Quilt by Patricia Polacco tells the moving story of a quilt that is passed down through generations of one family. Polacco has written several stories steeped in meaningful family history – also check out the books Fiona's Lace and The Blessing Cup. 
This is the Rope by Jacqueline Woodson tells the story of a rope that has been passed down through generations, being used by family members for a variety of exciting things. Don't miss out on the best-seller by the same author, Brown Girl Dreaming. 
You can never go wrong with National Geographic. Guide to Genealogy is a great resource to help your young person discover their family tree. 
 Basic Genealogy for Kids is one of the best guides out there. 
History Resources
GeoMatters Collections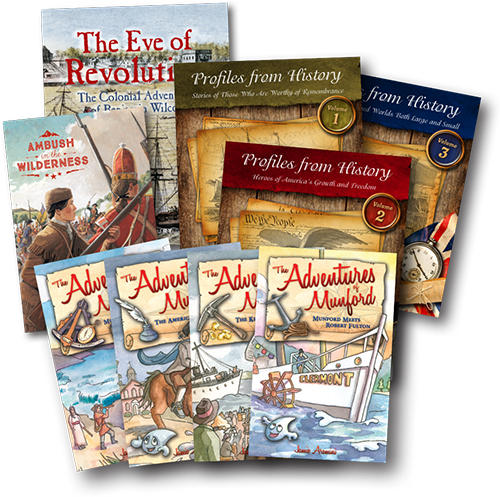 The American History bundle from GeoMatters includes biographies and exciting historical fiction!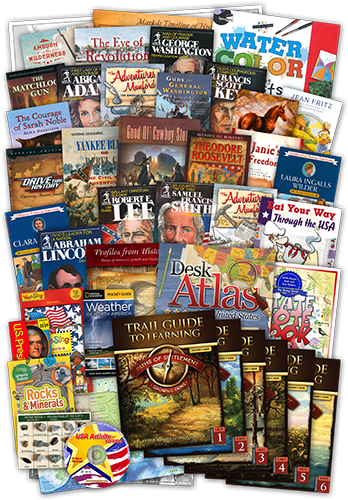 Whoa! Look at all these amazing books! Grab the whole collection, or choose from one or two units at a time. 
More Books
The American Story: 100 True Tales from American History tells it all – both triumphs and tragedies from the American past. 
My sister gifted this book to my daughter for Christmas one year, and we devoured it. The special thing about this book is it focuses on biographies of girls who "rocked the world" before age twenty. It highlights girls from all over the world from throughout history. 
The companion to the above book is Boys who Rocked the World! 
Modern History
From Michael Jordan to J.K. Rowling, we have all failed at some point – and we can learn from those who went on to big success. This digital download from Big Life Journal teaches your kids what they can learn from those who have failed and succeed – and learn they can do the same. 
Geography Resources
A big part of learning our family history is learning about the places where our ancestors lived! These are some wonderful resources about geography, in the U.S., and around the world – from maps, timelines, to books and curriculum.
GeoMatters Collections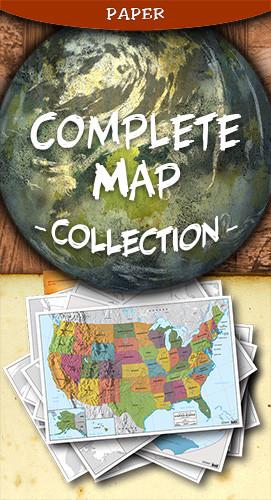 MAPS galore!!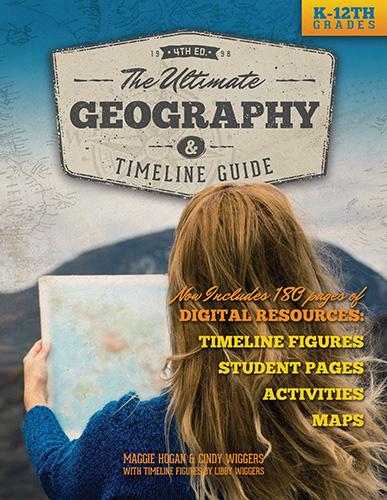 This guide, which is full of special pages and activities for kids, timelines, and maps, is "part lesson plan, part unit study, part inspiration, and more."
Books from GeoMatters
Desk Atlas of the United States – maps and more
Kiwico Subscription Boxes
Receive your box and "visit" a new country every month! Great for ages 6-11. 
And one last thing:
Don't forget about RESEARCH!! Your kiddos can accompany you in your research, or do their own if they are old enough, with a gift subscription to Ancestry.com.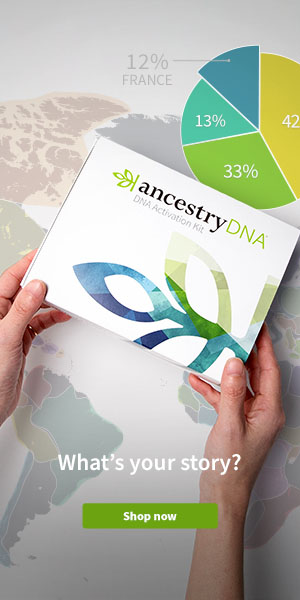 "And there you go," says the father in My Big Fat Greek Wedding (yes, I am all about the movie quotes). I hope you found something that works for the special kids in your family. Feel free to contact me if you have any questions, and if I can help you in any way – or make MORE recommendations! I would be more than happy to do that – just for y'all.
Happy gifting – and as always, happy storytelling!! 
---
We'd sure love it if you followed & liked us on social media: